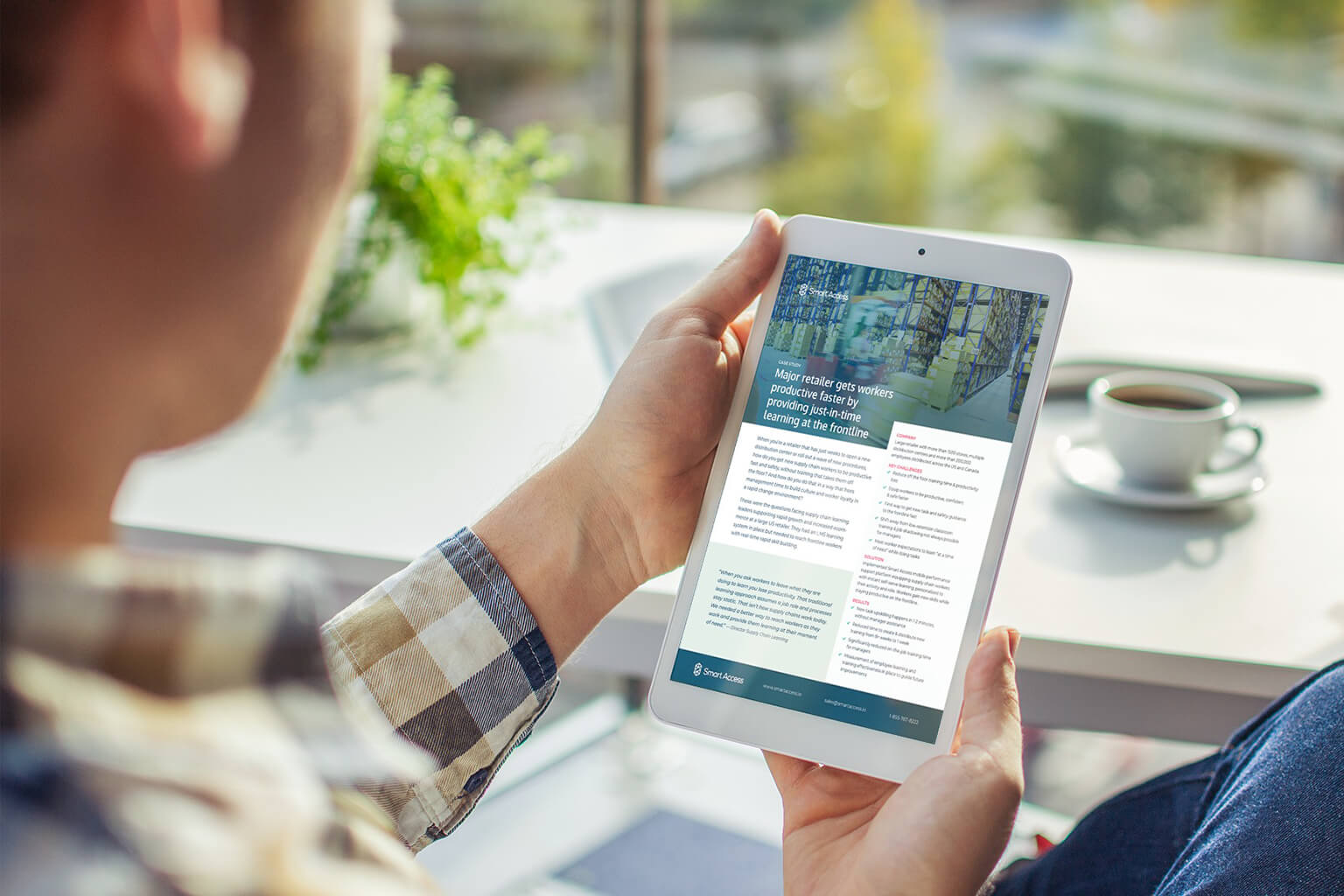 Case study: Major retailer accelerates new employees onboarding
How can I get my new frontline hires productive faster, with less drain on management?
That was the challenge faced by a major retailer with more than 200,000 employees as they looked to rapidly expand their supply chain. While they knew their most effective training was learning on the job, they had a convention in place of traditional onboarding happening away from the frontline. That disconnect led them to seek a new approach.
"When you ask workers to leave what they are doing to learn, you lose productivity. That traditional learning approach assumes a job role and processes stay static. That isn't how supply chains work today. We needed a better way to reach workers as they work and provide them learning at their moment of need."

Director Supply Chain Learning
The learning lag challenge
With more than 1500 stores and multiple distribution centers across the US and Canada, the major retailer had a LMS learning system in place but needed to reach frontline workers with realtime rapid skill building from day one on the job.
Key challenges
Reduce off the floor training time & productivity loss
Equip workers to be productive, confident & safe faster
Find a way to get new task and safety guidance to the frontline fast
Improve training effectiveness: shift away from low-retention classroom training & job shadowing, which was not always possible for managers
Meet worker expectations to learn "at a time of need" while doing tasks
Rapid rollout of new employee onboarding
In 2020, the retailer began implementing Smart Access in the midst of the COVID pandemic. If ever there was a rollout that could go sideways this was it. Smart Access kept the rapid rollout on track by providing easy-to-adopt technology and by evolving existing essential learning content into atomized tips, videos and checklists for easy access on the job.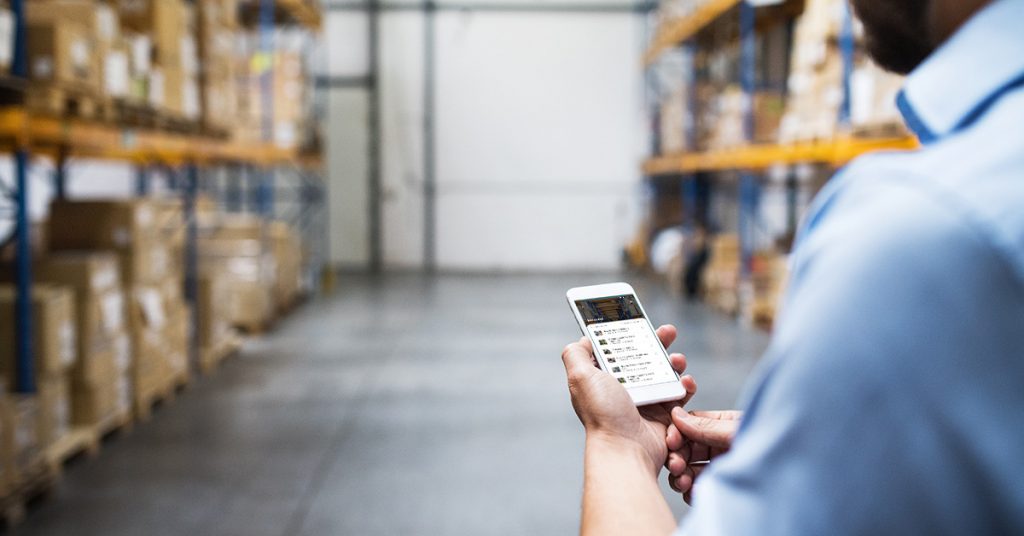 "The value of working with Smart Access is that they deeply share the goal of productivity at the frontline. They help break down work processes into bite-sized tasks."

Senior Manager Supply Chain Learning
Solution and impact on onboarding speed
The Smart Access mobile performance support platform equipped the retailer's workforce with instant self-serve learning, personalized to their activity and role, via mobile devices. This allowed frontline workers to gain skills and confidence while staying productive on the frontline during new employee onboarding.
As operations shifted, new learning content was developed and distributed via Smart Access in just days. Workers remained confident and productive even in a rapidly changing environment.
Results highlights:
Workers gain new skills in 1-2 minutes, without manager assistance
Reduced time to create & distribute new training from 8+ weeks to 1 week
Significantly reduced on-the-job training time for managers
More fluid workforce across roles and locations
Analytics identify opportunities to improve content and support individual workers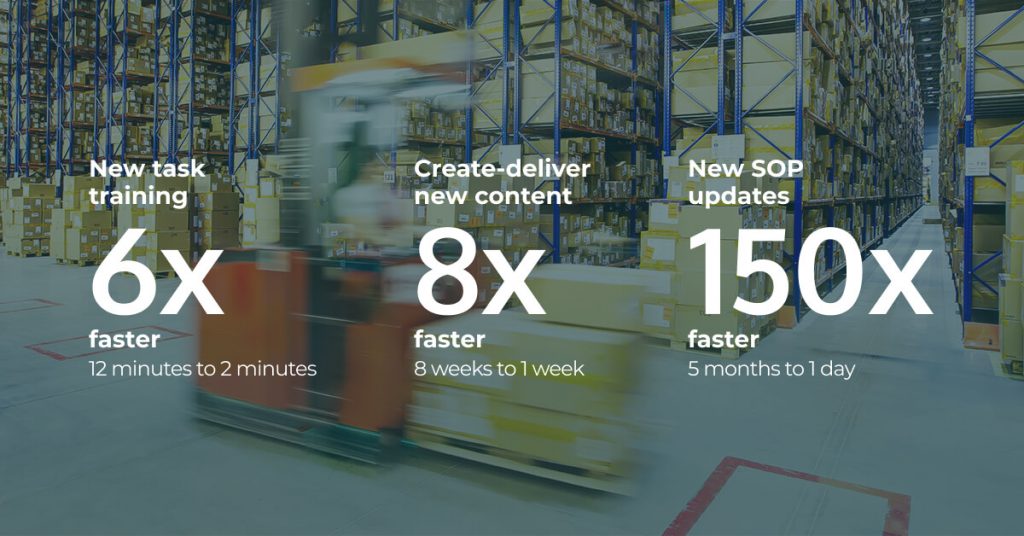 "For learning on the job, we went from 5 to 7 minutes of downtime for the worker to seek an answer plus some manager time to help – call it 12 minutes – down to just 2 minutes for workers to learn self-serve without leaving the frontline."

Senior Manager – Distribution Operations
"Our workforce is changing. Jobs with Uber and others have given them the experience that they can start a job, learn how to do it on mobile and contribute within 24 hrs. The skillsets we need to build are more complex – but we need to have competitive training so workers can be successful quickly and continue to learn. Then we need to offer them an experience that's unique, and a culture to stay with."

Director Supply Chain Learning
Accelerating learning at the frontline for retailers
If you are a retailer looking to accelerate new employee onboarding and improve the productivity of your frontline, we'd welcome learning about your needs.