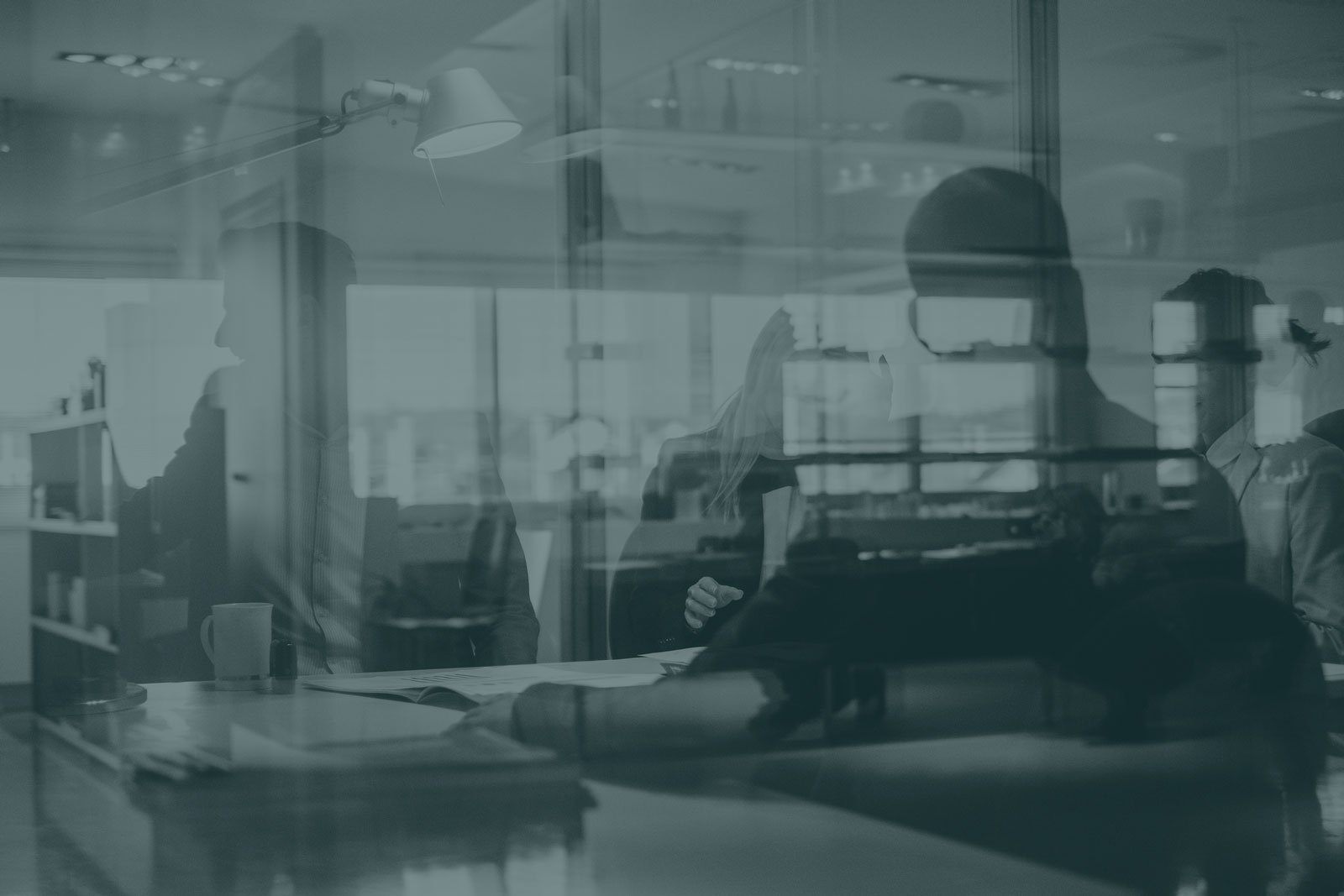 Retail workers are overwhelmed with current training, even when using quick-to-consume microlearning. See how indoor location data can help make retail training less overwhelming and workers more productive.
Product improvements from Smart Access: Articles, surveys, assessments and more
We're continuously expanding the Smart Access platform to better support frontline workers as they level-up their operational and management skills — while in the flow of work.
Here's a peek at the engagement tools in our latest release, developed in partnership with our clients and users: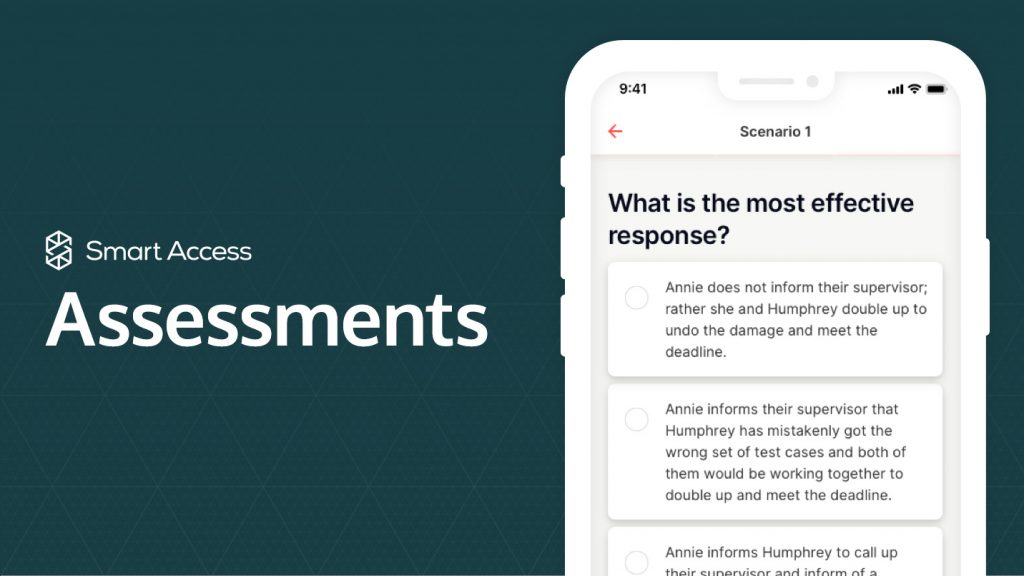 Assessments are used to measure and track user learning progress across the platform.
Here's how they work:
Administrators configure the assessment to fit their unique situations, questions and possible answers.
They can weight and rank the answers in order to obtain scores for a competency assessment.
That score determines which articles and videos to push out to the individual worker through the Recommender Engine.
When admins are setting up the content in the Smart Access system, they can tag the content to associate with a particular assessment topic, such as COVID-19 cleaning protocols.
There is also an opportunity to reassess workers to further understand competency improvements, gained from the individual user's learning progress.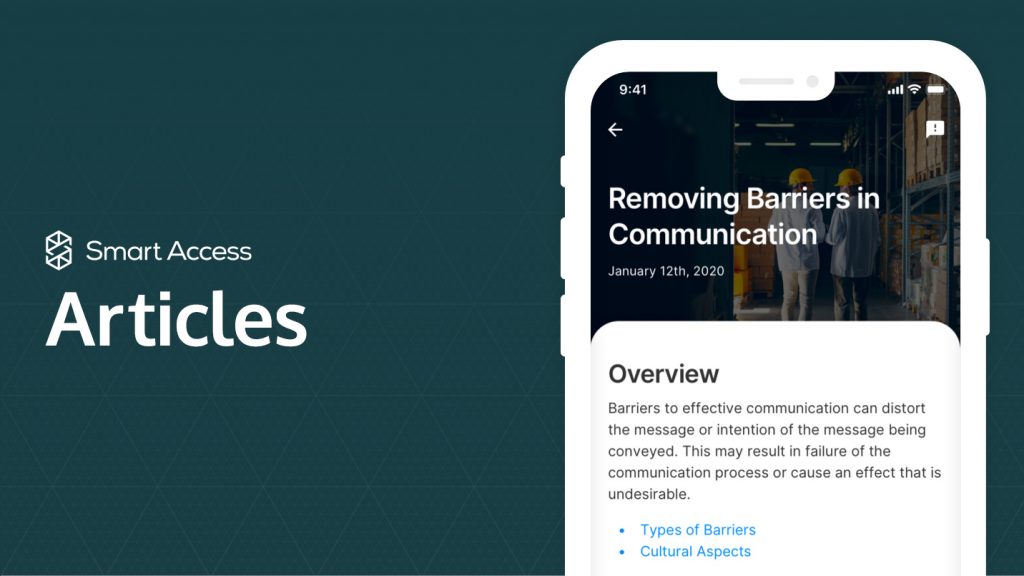 Articles are rich text documents with the ability to include videos, images, and links to other references. Articles give your workforce the opportunity to learn at their own pace, whenever they have the time.
Here's what's included:
Rich text entry in markup language that supports annotations.
Ability to add links and text anchors to other content.
Flexibility to add inline videos, images and other media from the media manager.
Supports sharing, bookmarking, highlighting content and adding private notes.
Allows users to give feedback on content.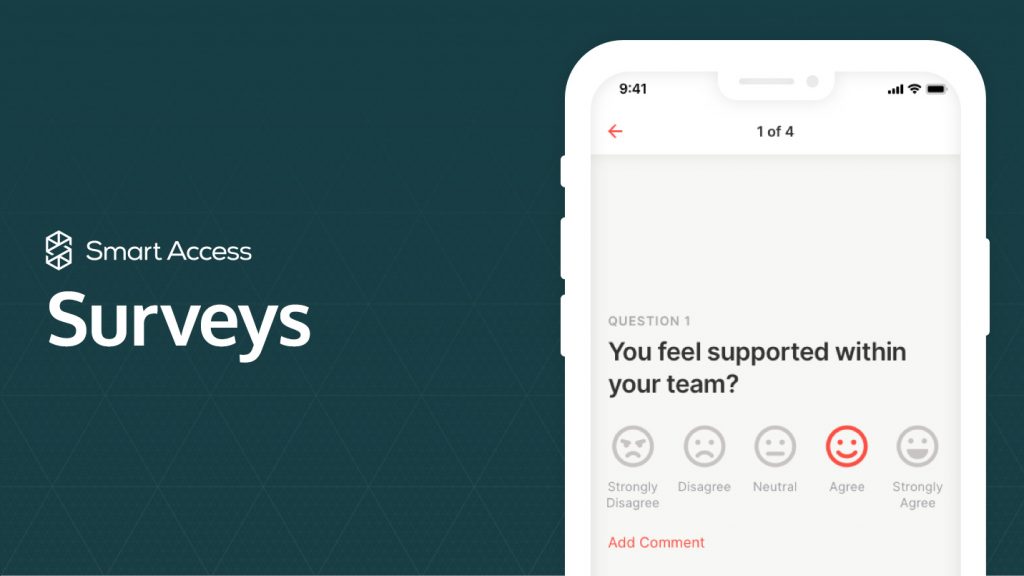 Surveys are the best way to gather valuable insights straight from the floor. Our platform allows you to easily create and distribute short custom surveys to your workforce to gather employee sentiment and concerns, supporting you in making impactful decisions.
Here's how they work:
Surveys can be customized and capped at three questions to make them quick hits with the goal of doing a quick check-in with workers on how they're feeling in their immediate environment. For example… "do you feel safe?" "Do you have the support you need?" "How are you feeling about the new process?"
Users are alerted about the survey and results are reported in real-time.
Use the survey functionality to implement pulse surveys that gauge training effectiveness or employee satisfaction, as examples.
Survey results are always anonymous, but reporting is easily segmented according to demographics, location, and department levels.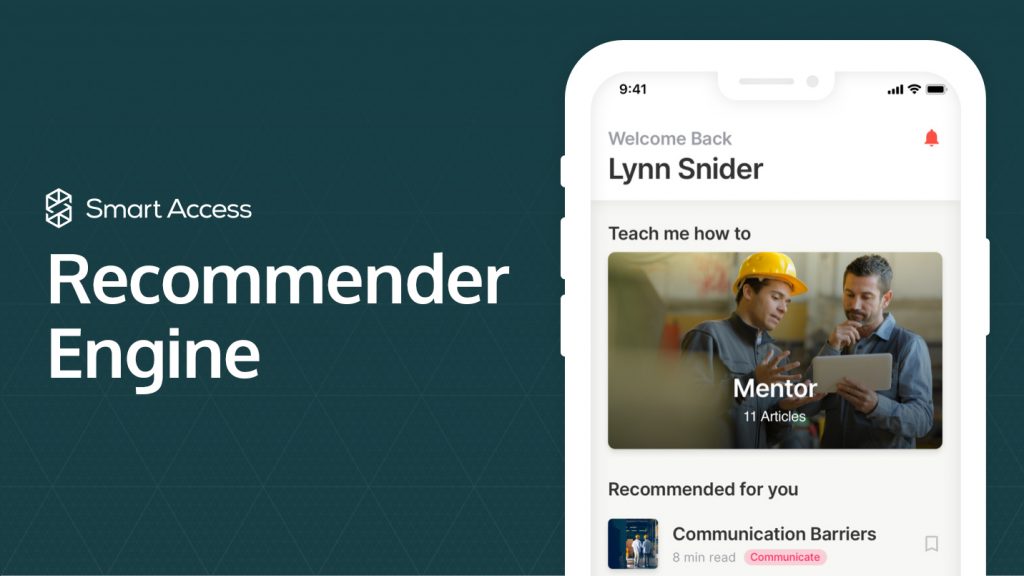 A platform-wide feature, the Recommender Engine understands the users and their context, and recommends information based on the data points collected by Smart Access. Data collected via assessments is fed into the recommender, which helps organizations deploy the right content to the right associates, at the right time.
Each of these product improvements is part of the Smart Access ecosystem. We'd welcome giving you a tour – contact us to learn more.