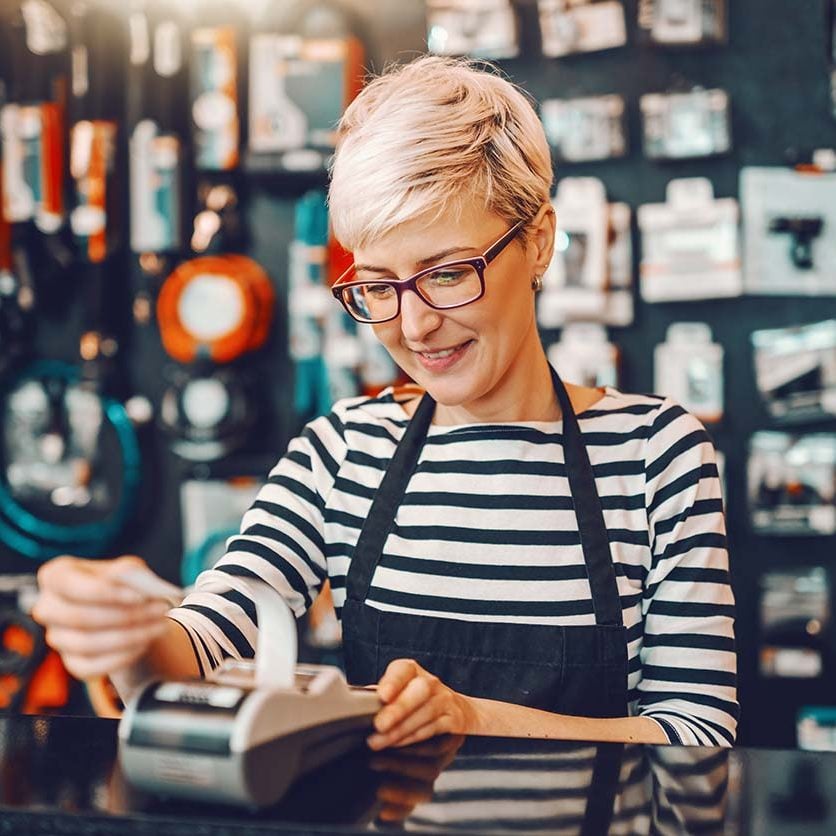 Outdated training methods don't scale 
The pressure's on for retail management to onboard and train workers more effectively, create and deploy new training content quickly and ensure their workers are productive — even as operations rapidly shift. But their outdated learning systems are holding them back. If they can't adapt, retailers risk not surviving at all.
Enable continuous
learning to adapt operations quickly
Smart Access breaks down training into microlearning — quick, story style videos and checklists — so workers can easily consume it on their mobile devices seconds. All in their flow of work. Our workforce productivity software helps retail leaders create and deploy new content to the floor 10x faster than traditional methods.
Frontline workers need better access to guidance to enhance their product knowledge and contribute more effectively.
From their first day of retail training, frontline workers complete training in days instead of three weeks with self-serve learning in the flow of their work.
Retail employees access quick, how-to videos, articles and checklists. With real-time analytics, retail leaders can measure the effectiveness of training and shift their focus appropriately.
Help workers evolve their skills to manage new operating procedures and shifting distribution and supply chain models, including touchless payment and curbside pickup.
Story style videos to
your frontline in 1 week
YouTube has shown us the training power of quick story style videos. Use Smart Access to create them for your frontline in under a week.