Pinpoint and fix workforce issues
4%
Per shift performance
improvement
64%
Less training time for new hires
52%
Higher worker retention
across multiple locations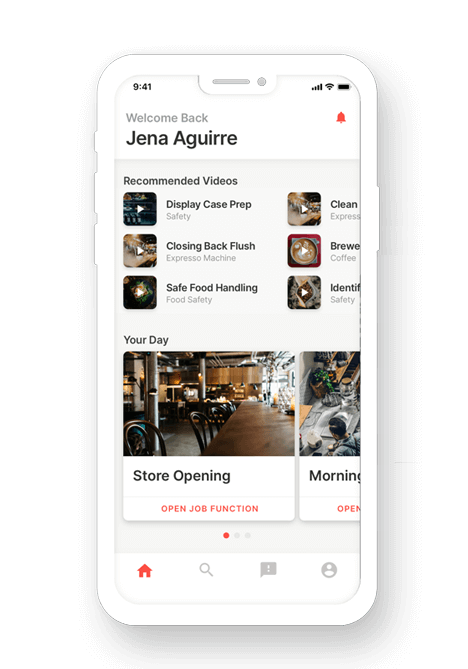 The Frontline Performance Management platform for operations impact
Gain complete performance analytics, mobile skill-building and feedback tools to support workforce performance.
Equip frontline workers with quick how-to guidance tailored to their exact work situation.
Fix store and warehouse shortfalls via your frontline workforce
Get real-time visibility into frontline operational and skill gaps to know where to focus and improve.
Connect managers to frontline workers with feedback tools to capture observations, give skill building guidance & measure progress.
Deliver mobile skill building that associates can consume in seconds without leaving the frontline.