How do you monitor and impact worker performance?
For any supply chain, there's pressure to improve the volume and quality of output from its distribution center. Without the right supply chain optimization software, it's very challenging for managers to address productivity gaps on the warehouse floor with paper-based forms and outdated training processes.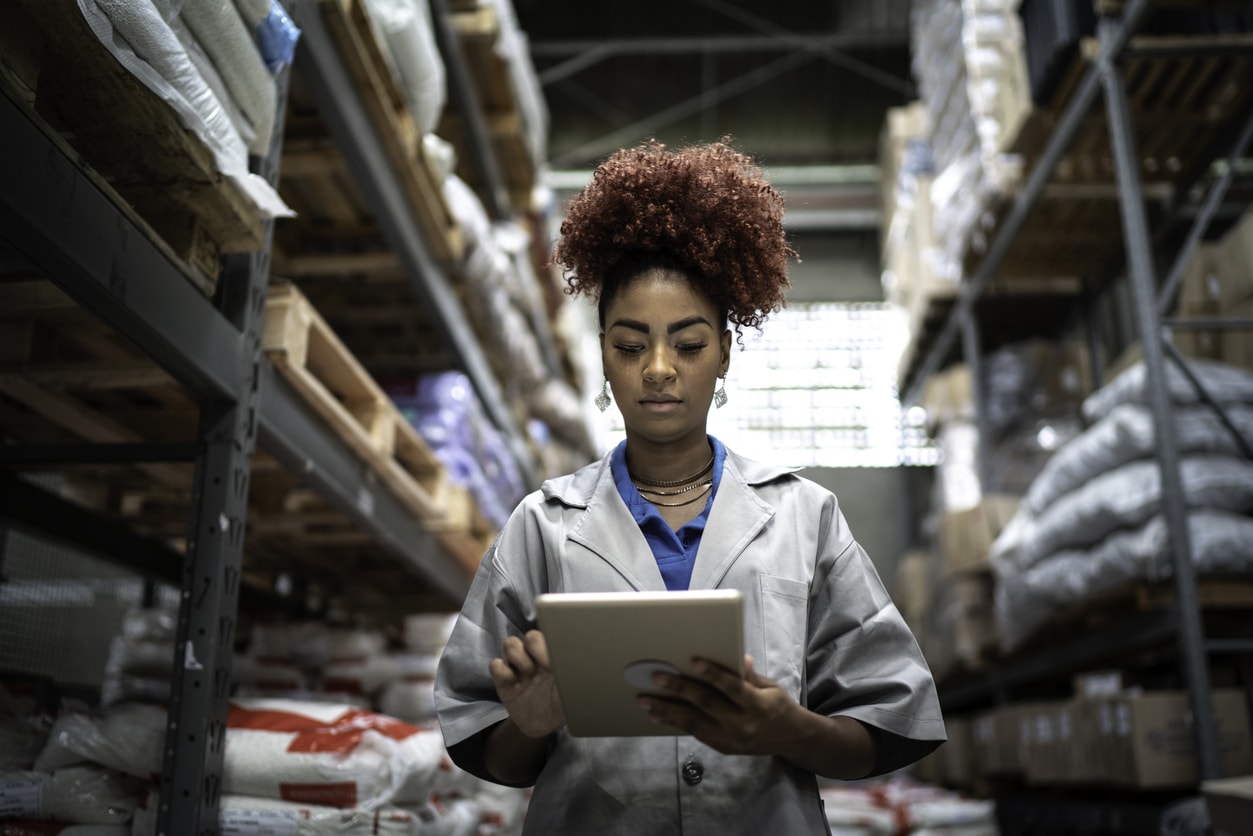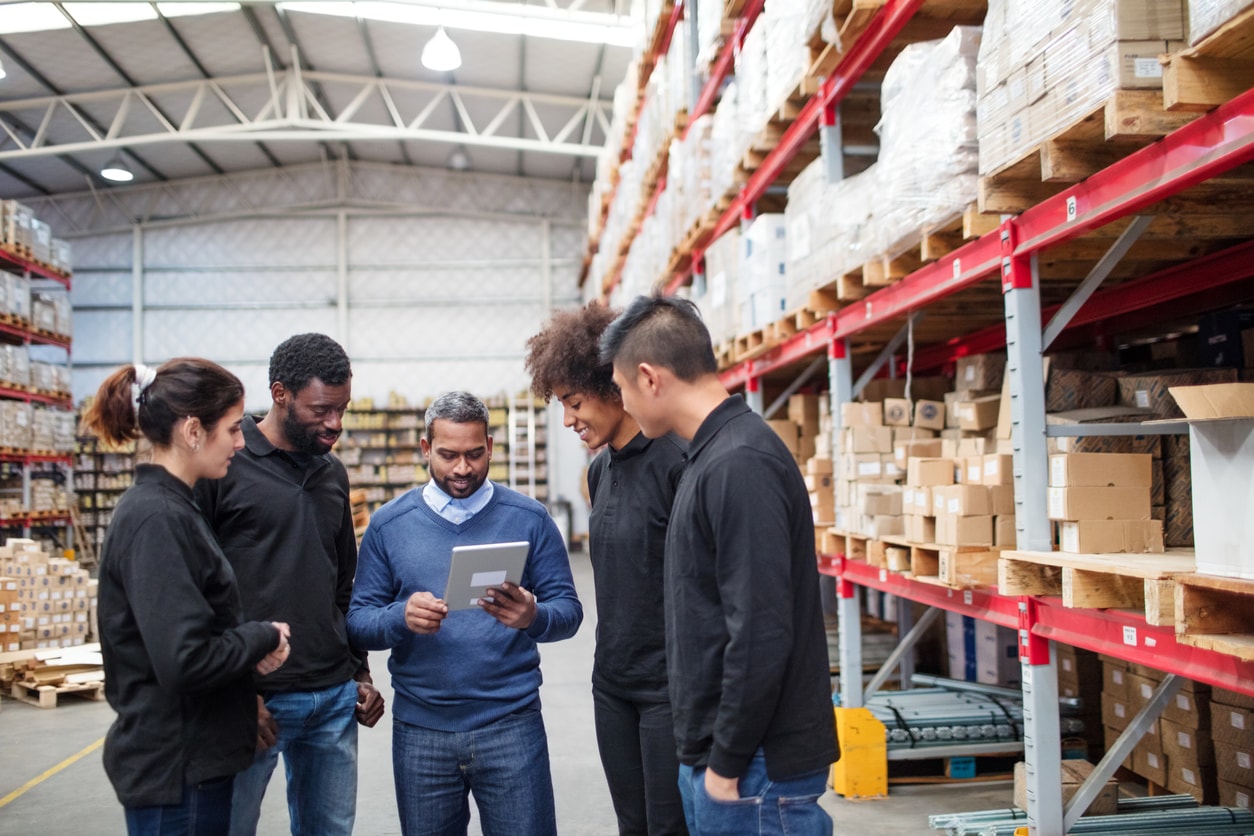 The need for effective, real-time skill building
Supply chain leaders face challenges like ramping up new warehouse workers fast to prevent quick quits and high turnover. And with exception handling and new procedures being introduced all the time, frontline managers and supervisors need to guide workers on the right actions to take.
How can Smart Access help ramp up output and improve quality in your warehouse?
Meet the Unified Frontline Operations Platform that drives continuous improvement across supply chains and warehouse floors.
Complete performance analytics gives supply chain and logistics leaders real-time visibility into operational and workforce skill gaps to help them understand where to improve.
Frontline feedback tools equip managers to effectively coach and support worker performance.
Self-serve and guided skill building ensures frontline workers are taking the right action from day one, without having to leave the warehouse floor or ask their manager.
Operations leaders are equipped to rapidly create and distribute new operations guidance as procedures change.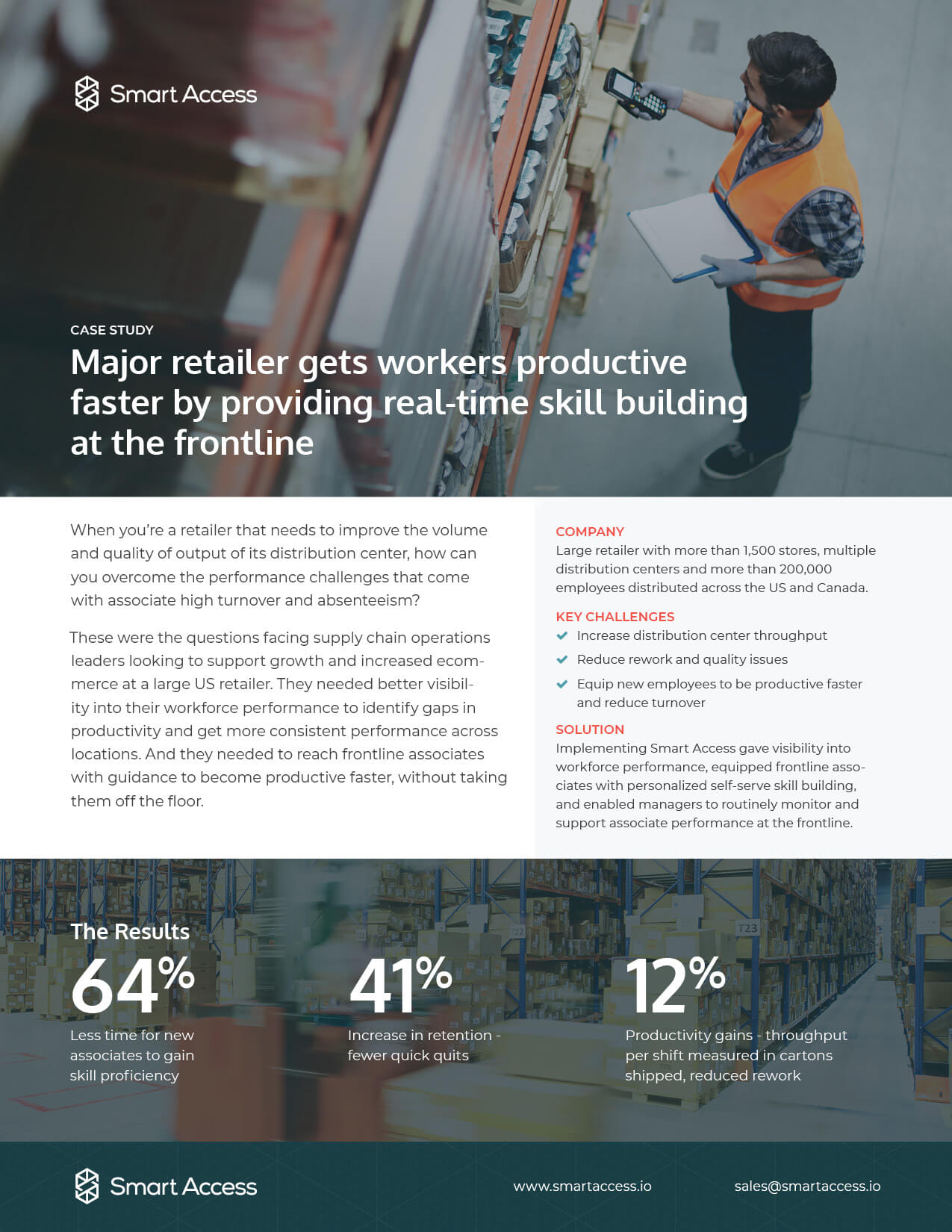 How a major retailer cut time to proficiency by 64%
Smart Access gave visibility into workforce performance and equipped new warehouse workers with personalized self-serve skill building.