COVID-19 revealed an urgent need for real-time reskilling
Rapidly-shifting COVID-19 protocols have tested learning leaders and their ability to reskill and cross-train their frontline workers. The outdated learning management systems many still use are not agile enough for an evolving situation like a pandemic.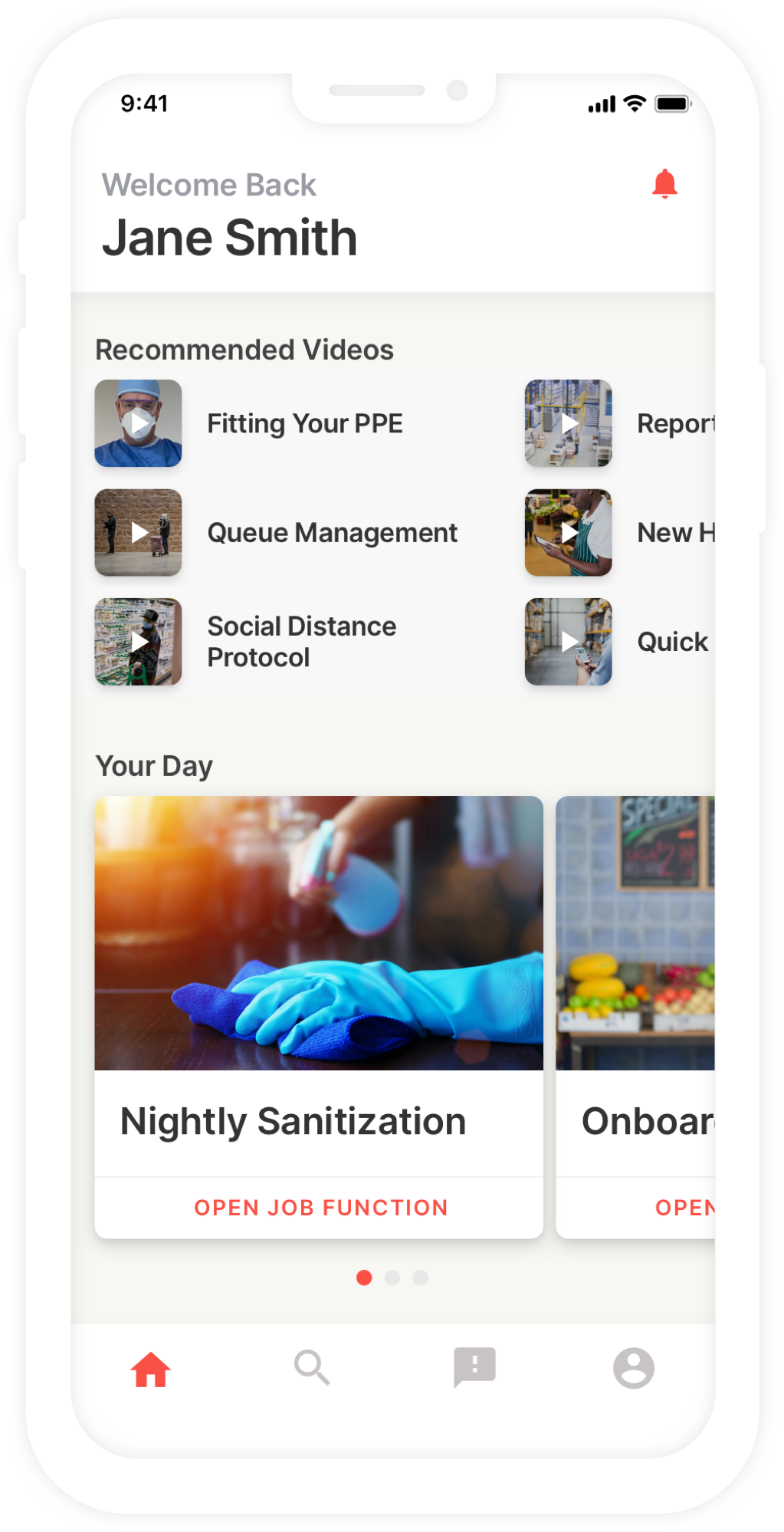 Learning shouldn't take associates out of their flow of work
Even when training materials do reach the frontline, deskless workers struggle to stay on task while searching through their LMS, or massive manuals or guides.
"Tech-enabled guidance and training will have the benefit of unlocking a greater pool of labor supply, which is now more relevant than ever. With the pace of change of the economy only increasing, reskilling and upskilling labor is of pressing importance."
— Pete Flint, Managing Partner at NFX, a venture capital firm
How can Smart Access help?
Develop a next-generation workforce that's activated, adaptable and progressing.
Deploy new knowledge, instantly
As soon as COVID protocols shift, learning learners can send new knowledge directly to the frontline.
Access to action-oriented task direction
With access to action-specific and easy-to-digest content tailored to their skill level, workers are supported to learn on the go.
Equip workers to take on new protocols
Workers will feel confident, be productive and stay safe as they perform new protocols tailored to their exact role.
Open lines of communication with leaders 
Should workers have concerns or feedback about COVID-19 protocols, they can  directly reach their leaders and peers.