The urgent need for  cost-effective reskilling that scales
While retail management has always needed effective employee training development, the current labor shortage has intensified that need. The ones being left behind are still using outdated systems that are too time-consuming or ineffective for modern learners.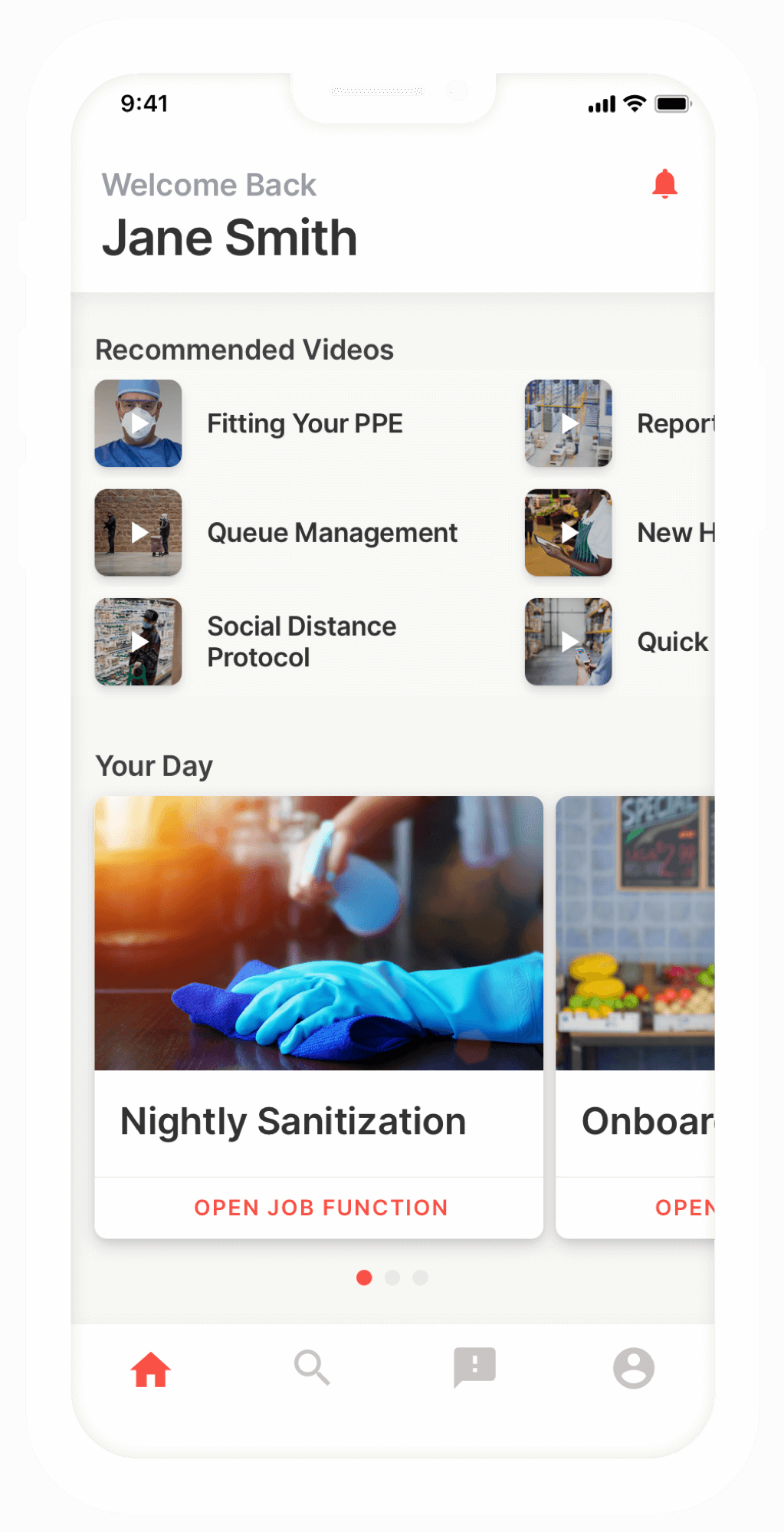 Reskill your frontline fast when operations shift 
Smart Access delivers microlearning that workers can consume in seconds in the flow of their work. Atomized content like quick how-to videos, checklists and safety rules helps your frontline reskill and upskill as protocols change. 
"Tech-enabled guidance and training will have the benefit of unlocking a greater pool of labor supply, which is now more relevant than ever. With the pace of change of the economy only increasing, reskilling and upskilling labor is of pressing importance."
— Pete Flint, Managing Partner at NFX, a venture capital firm
How can Smart Access help?
Develop a next-generation workforce that's activated, adaptable and progressing.
Embed training on the floor
Workers get fast access to personalized training and guidance that's right for their situation.
Microlearning in the flow of work
Your frontline can consume on-the-job training and guidance in just seconds.
Rapidly create & deploy content
Retail leaders can quickly and easily create and distribute training, like quick how-to videos.
Access real-time analytics
Get visibility into operational and training gaps so you know where to focus your efforts.
Build an agile workforce
with more effective reskilling
The pandemic revealed stress fractures in the retail supply chain. How Smart Access builds workforce agility for today's fast-changing market.