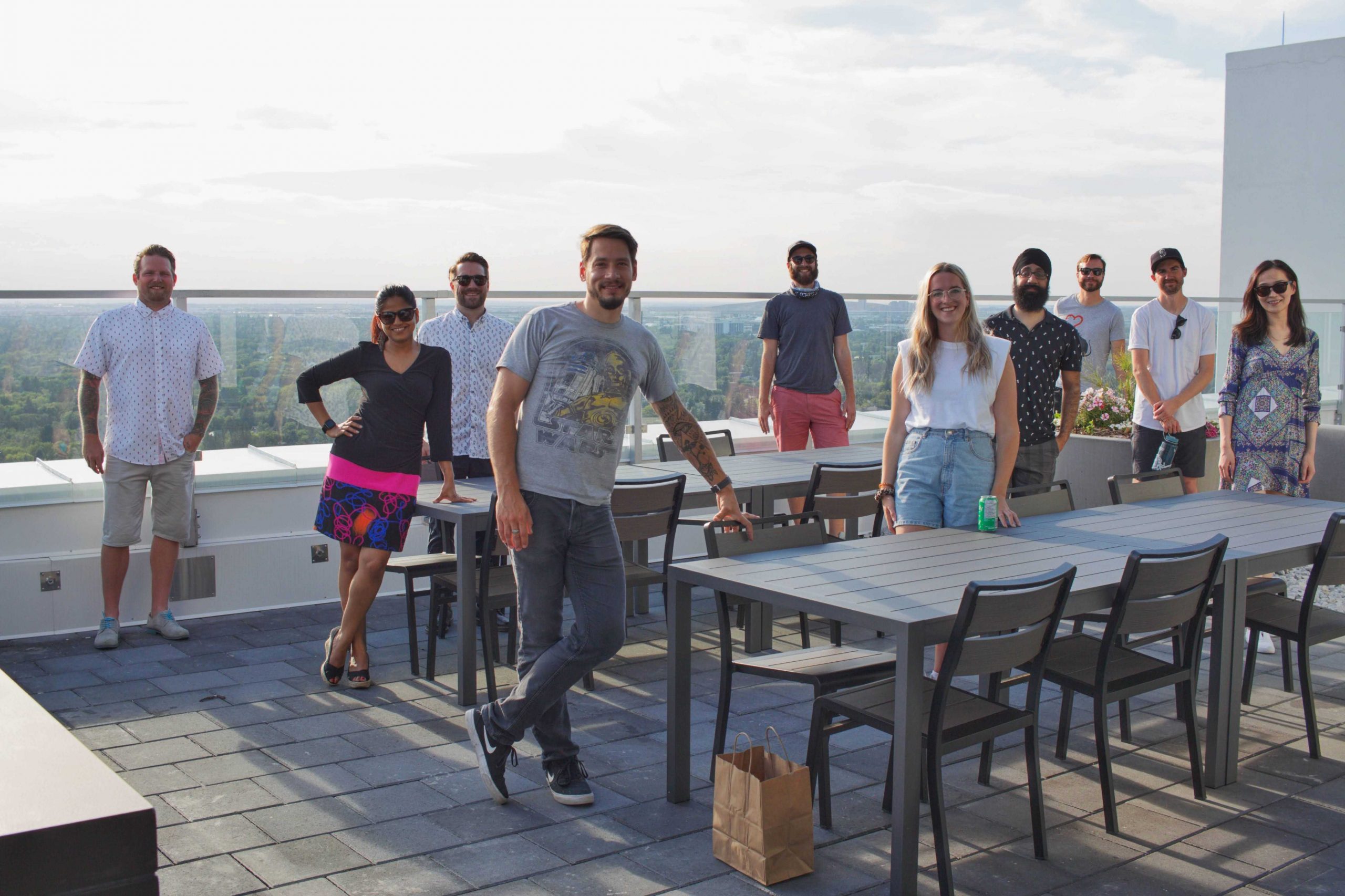 How can I get new frontline hires productive faster? That was the challenge faced by a major retailer with more than 200,000 employees across North America. Using Smart Access they found a way to equip frontline workers to gain new skills 6x faster on the job. Read how.
5 years of Smart Access: changing the future of workforce productivity
It's been 5 years since the journey began with Smart Access.
Today we're working with fantastic retailers and building innovative game-changing systems. But like all startups, we started from zero.
We had to build up and start making revenue to capitalize on key opportunities and gain traction.
In the early days, we worked in automated retailing, display and smart shelving, with the goal to support great customer experiences.
But we started to think about how we could best support retailers with a focus on their workforce.
Now we're two years into offering a workforce productivity and performance tool: the Smart Access platform. We're very proud of this meaningful, valuable platform that supports workers in taking the next right action on the retail and warehouse floor.
Fortunately, we had the support of fantastic people along the way.
I'm grateful for the incredible, capable people who've provided input into our business and believed in what we're doing. People like Gord White who helped us identify the key drivers of what any enterprise needs.
I'm grateful for the relationships we've built through investors, the startup community in Edmonton and Calgary, the mentors at Creative Destruction Lab. They helped us raise funds, understand what it meant to build a world class product, and see a little around the corner.
I'm grateful to sit on the NextPoint Advisory Board and for the relationships I've built in this community.
I'm grateful for the team we assembled – their hard work, commitment, and encouragement. Every day we strive for excellence, to work on something important and build something that's valuable.
As we move ahead into the rest of 2020 and into 2021, much change is continuing to happen. Smart Access has an opportunity to be a part of this change and the new world that's emerging. This includes post-COVID retail and operations, the hyper acceleration of connectivity and the changing worker mindset.
In the next coming months, we're looking forward to spending more time with the tech, retail and investor communities. We're excited to be chosen for 48 Hours in the Valley, to participate in Virtual NextPoint 2020 and ShopTalk Meetup.
We're also focusing on expanding our product to better support frontline workers learning in the flow of work. Watch for new product features to be released that bring internal systems closer to the frontline, customized to your business and workforce needs.
Thanks for a great 5 years!
Tim Regnier, Founder & CEO, Smart Access