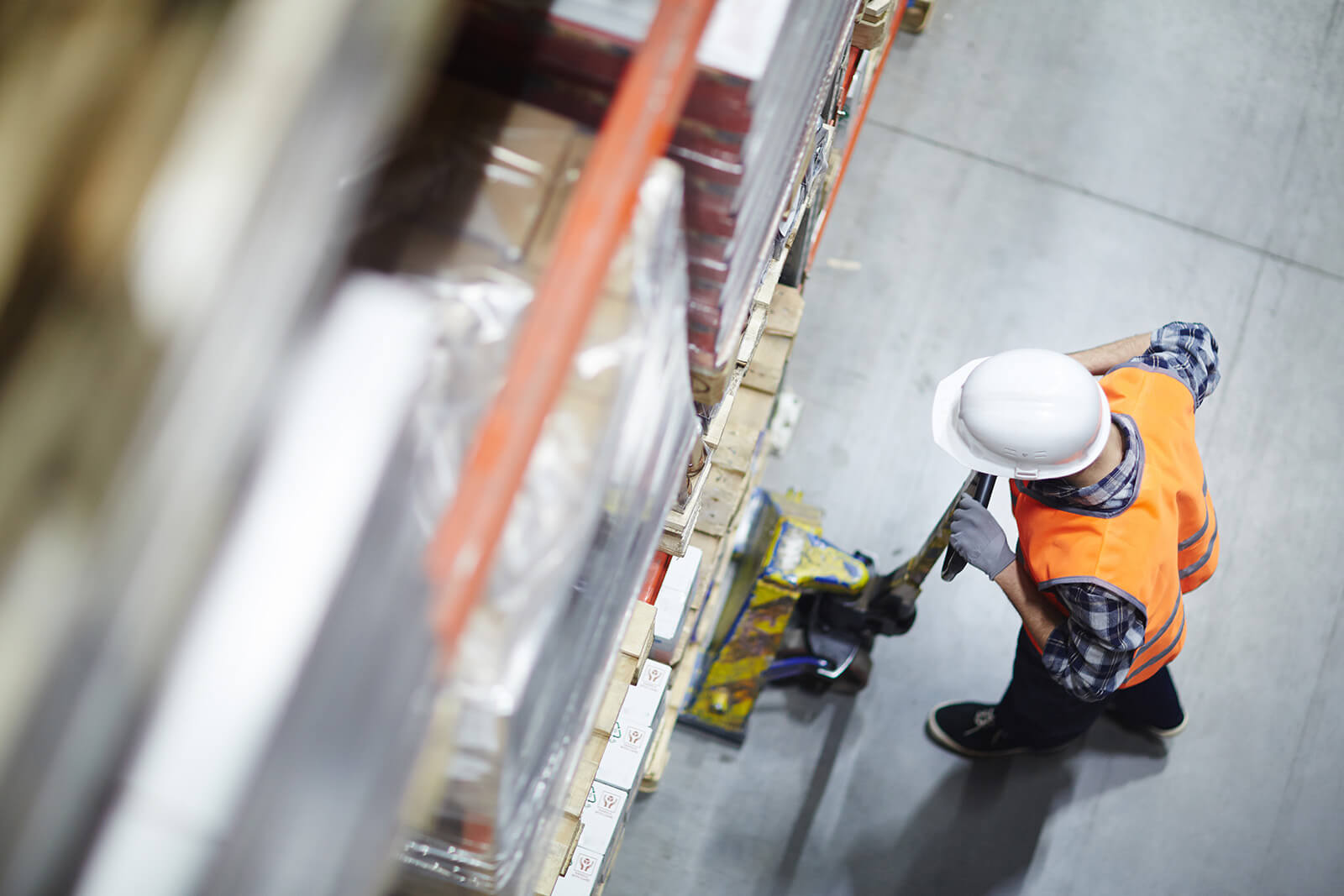 Frontline Program Management: The Key to Sustaining a Successful Labor Management Program
This is a joint blog post from Connors Group and Smart Access.
When distribution operations look to address labor shortages, improve productivity, or reduce costs, they often turn to Labor Management Systems. A well designed and implemented Labor Management System can address those concerns. When the Labor Management System is effectively installed with multi variable Engineered Labor Standards under capable supervision productivity gains of 10-20% can be recognized. An additional 10-15% productivity gains can be realized when you link pay to performance. As impressive as that sounds, there is a substantial effort required to reach those heights. This includes Systems, Industrial Engineering and Performance Management considerations.
Systems Considerations
Choosing the LMS that meets your requirements
Design – Activity Matrix/Hooks required/etc.
System Configuration
Integration WMS/LMS/Time & Attendance/other
Reporting capabilities
System testing (UAT, SIT) & promoting to production environment
| Industrial Engineering Considerations | Fontline Program Management Considerations |
| --- | --- |
| Methods/Process Engineering | Define performance accountability policies/HR |
| Develop Work Instructions/SOPs | Project management |
| Defining UOM's | Establishing consistent observation and training programs, policies, and procedures to ensure standard methods compliance. |
| Developing Cartesian Coordinates Map for Travel | Train/Educate management, supervisors, leaders on standard work methods and assessment factors |
| Developing Equipment Type Speeds | Providing job function or process specific coaching to associates across the entire network. |
| Developing Engineered Labor Standards | Prompt associate feedback on performance |
| Validating Engineered Labor Standard | Addressing concerns, associate performance, issues, etc. |
| Engineered Labor Standard Maintenance | Employee engagement that enhances performance and retention |
| Defining Training Curves by Job Function | Change management |
As you go through the evolution of installing a Labor Management System and go live, we should celebrate the success but understand that our goal is not to see a one-time gain but to sustain and continuously improve. This is where High-Performance Culture needs to take deep root throughout the organization. It will need to sustain associate, management, and leadership turnover that will inevitably occur over time and ensure we give our front-line management the tools to succeed and have senior-level leadership support.
Connors Group and Smart Access are teaming up to offer a comprehensive Labor Management solution that emphasizes Performance Management as the key to success for continuous and sustainable improvement. In addition to Connors Group's leading Labor Management practice as a turnkey solution for systems implementation and Engineered Labor Standards, we are aligning with Smart Access performance management (PM) applications to ensure the benefits are perpetual.
The Connors Group and Smart Access Performance Management solution will offer:
The ability to leverage multi-dimensional data to have a detailed view into associate skill proficiency, training, and operational gaps, showing leaders where to focus efforts, and isolate areas of opportunity or leading behaviors that impact performance and other key metrics.
By identifying these focus areas, leaders can quickly provide function-specific coaching that is effective and consistent across the entire network. By connecting with LM data, management can assess the effectiveness of the coaching and engagement sessions, as well as discern areas where there are process improvement opportunities.
Front-line management training with the Optimize program to ensure the appropriate skill set and comprehensive understanding of how a labor management system works and their role in its sustainable success.
Engineered labor standard development with LaborPro software that greatly reduces maintenance and development efforts.
Associate training programs that are documented through standard operating procedures/work instructions.
Smart Access provides a single contextual view of each associate, including their skill proficiency, observed behaviors, certification standing, and historical coaching. With this visibility and accountability, managers can scale individual performance quickly and consistently and give associates the tools and support they need to perform at their highest potential.
The Smart Access platform offers leaders valuable insights into operational program compliance and execution in safety, training, skills, and certifications within a facility or across a network.
Connors Group and Smart Access are excited about this relationship since case studies have shown an additional 12% facility performance increase when taking a comprehensive approach to observations and training programs. Additionally, it is proven to reduce the training time of new associates by 64% and increase employee retention by 41% when measured at 3 and 6 months.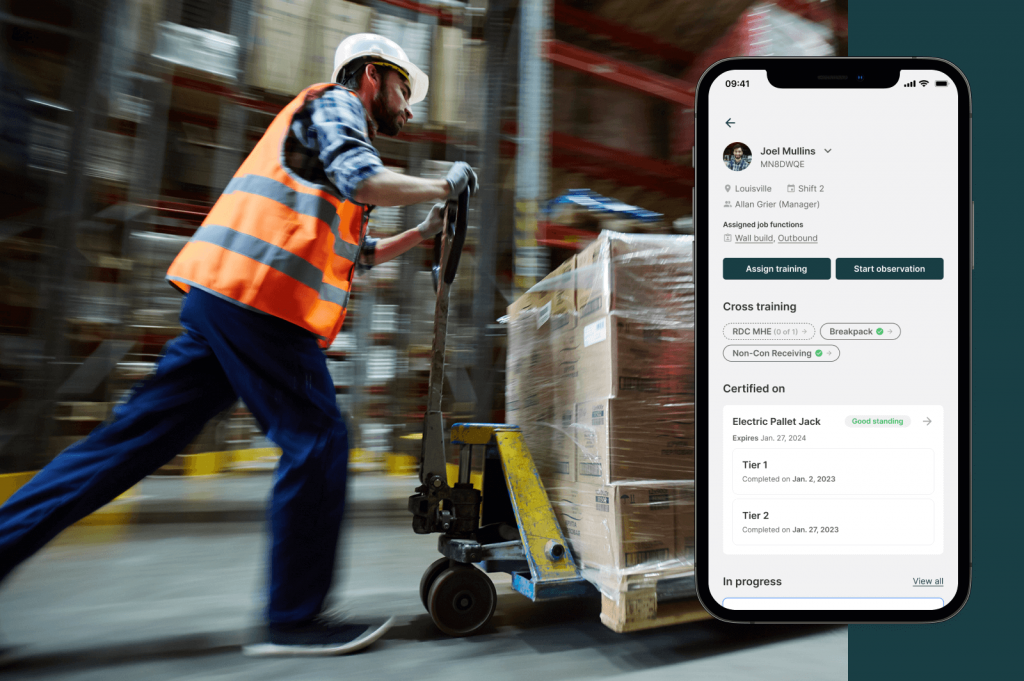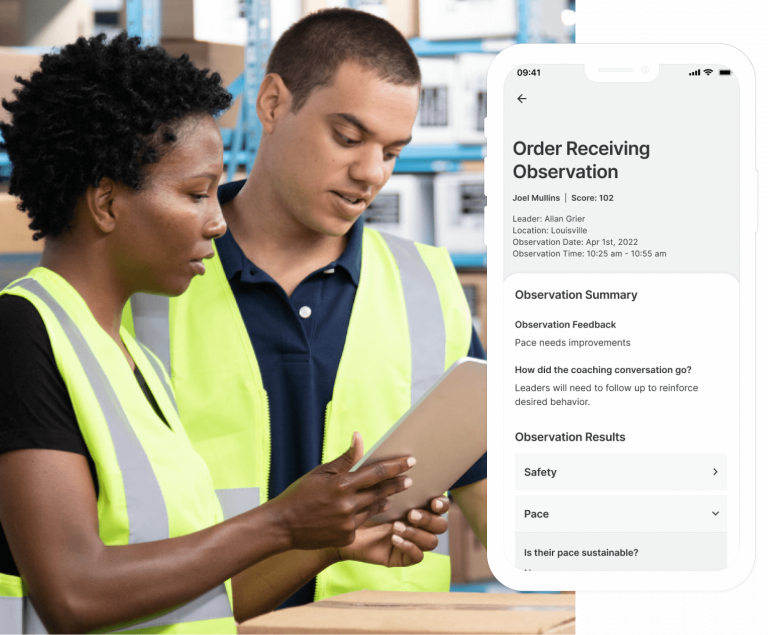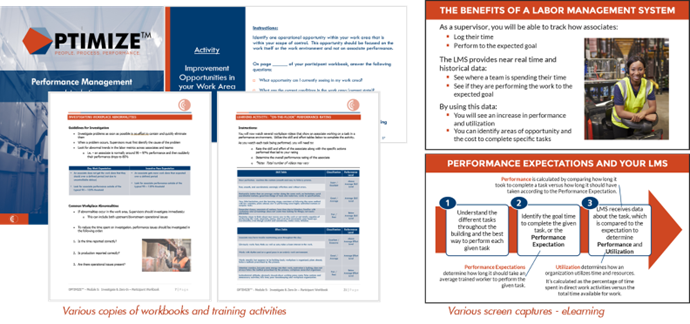 In conclusion, implementing a Labor Management System is not merely a step but a continuous journey toward higher efficiency and productivity. It necessitates a synergistic approach involving Systems, Industrial Engineering, and Performance Management. By embracing a High-Performance Culture and aligning it with practical tools and senior-level leadership support, organizations can realize and sustain productivity gains of 20-35%. The success of this system is not just in reaching these impressive numbers but in maintaining them through inevitable changes in personnel and market conditions. Investment in the right system, culture, and ongoing management strategies is paramount to sustained success, fostering an environment where continual growth and improvement become part of the organization's DNA.
To learn more about the Connors Group and Smart Access Performance Management solution contact us at:
Connors Group connorsllc.com | [email protected] | 800.813.7028
Smart Access smartaccess.io | [email protected]