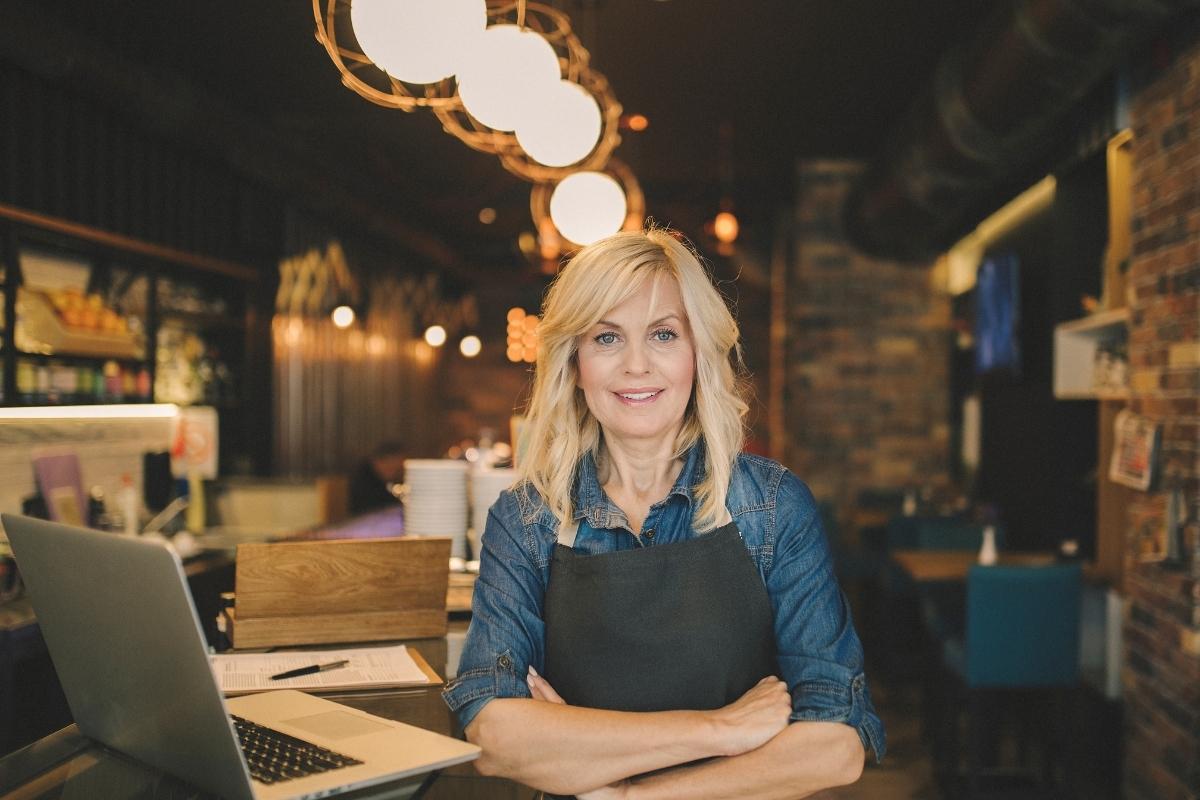 Why Learning Management Systems (LMSs) are failing retail
Across the US, large retailers such as Walmart, Target and Kroger, seek to attract and retain top talent. With hundreds of locations and thousands of employees to train and develop – how do you ensure workers are delivering quality output and performance not just on day one but two months after?
Historically, Learning Management Systems (LMSs) have played an important role in the initial training and onboarding of new employees.
Why? They ensure control and consistency of training topics. They are useful for training on specific topics such as:
General new staff onboarding such as training on company policies or guidelines.
Soft-skill training such as how to handle difficult co-workers and time management.
But LMSs do not meet the needs of the retail frontline workforce for day-to-day operations. They are too slow at distributing content and that content is often not accessible at frontline work stations, so Learning Management Software can kill productivity for workers on the store or warehouse floor.
Operations and warehouse managers at retailers are struggling to train and re-skill frontline workers in real-time to tackle backlog, exceptions, SOPs that shift and operations are more and more agile. It's time to consider, why aren't LMSs closing the frontline performance gap?
What's wrong with your current learning management system?
LMSs were designed to distribute long-form content to an audience that had sufficient time to sit in front of a computer screen uninterrupted. Learning management software simply doesn't work for retail's frontline.
Here's why it fails:
Your LMS lacks agility. It's expensive and slow to create and distribute new content. Typically, it takes large retail organizations at least six weeks or more to prepare new learning content with another week or more to deliver that new training material to frontline workers. This considerable effort delays getting knowledge out and can make retailers resistant to adapting and improving operations.
Your LMS is taking workers out of their flow of work. Most frontline workers can only access the Learning Management System from a classroom, breakroom or some workstation away from where they are doing a task right now. That means they leave what they are doing costing in productivity and causing frustration.
LMSs only track if training is completed, not whether a worker can do their job. Learning management software measures success by tracking if training was delivered – it provides no visibility into a worker's on-the-job performance. There's a significant gap in how LMSs are directly tied to improving operations outcomes.
Retail leaders need to go beyond their LMS and consider solutions that can rapidly deliver frontline performance guidance that is proven to improve store and warehouse output.
Does this mean a mobile LMS is the answer?
Major retailers like Walmart are providing mobile devices to their frontline or supporting Bring Your Own Device (BYOD) as part of their talent development strategy. Retailers are taking advantage of this revolution to provide more engaging in-store experiences to customers, reduce device procurement costs and gain visibility into in-store performance.
While more frontline workers have access to mobile devices, simply offering LMS content through a mobile learning app to search through long-form content isn't enough.
Workers are wasting time hunting for information. And the old world of requiring operations leaders to go through two other departments to broadcast their updates is too slow and obsolete.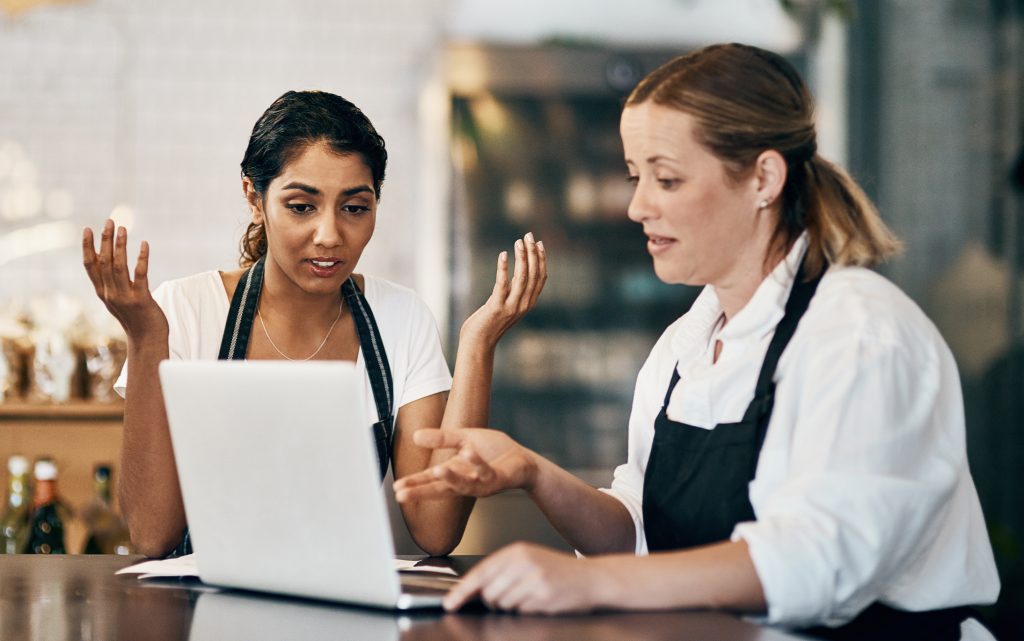 Retailers need to continuously provide real-time task guidance to help the frontline work smarter, sell more products and serve customers better.
Get training content out of your learning management system and into the hands of your frontline.
While your LMS provides value to office workers, retail's frontline needs a more effective tool and one that actually impacts their job performance. Smart Access frontline performance management platform equips operations leaders and warehouse managers to train and update frontline workers continuously to improve store and warehouse quality, service consistency and output.
Here's how Smart Access closes the workforce performance gap:
Allows leaders to monitor the performance of their frontline workforce and take action in real-time to improve.
Gives workers instant access to how-to answers on mobile that can be easily consumed in seconds on the store or warehouse.
Provides meaningful coaching between the frontline and leaders to support performance.
Here's how it works.
Imagine Lynn Snider, a beauty advisor at a major retail chain like Ulta Beauty. It's her third month in her job and she needs to restock the shelves with an incoming shipment. But she can't recall what she needs to do first. Her coworker is busy with another customer and her manager is in a meeting. She could attempt to search through the company's LMS to try to find the answer in the backroom, but that removes her from the store floor. Plus, the answer is likely not there because it's a specific task related to her role.
With Smart Access, Lynn can use her mobile device to scan a sticker on the store floor to see personalized self-serve guidance that's tailored to her location, role and experience level. And managers can use performance observations to track and monitor her performance on this task, with the ability to give meaningful feedback and coaching through the platform.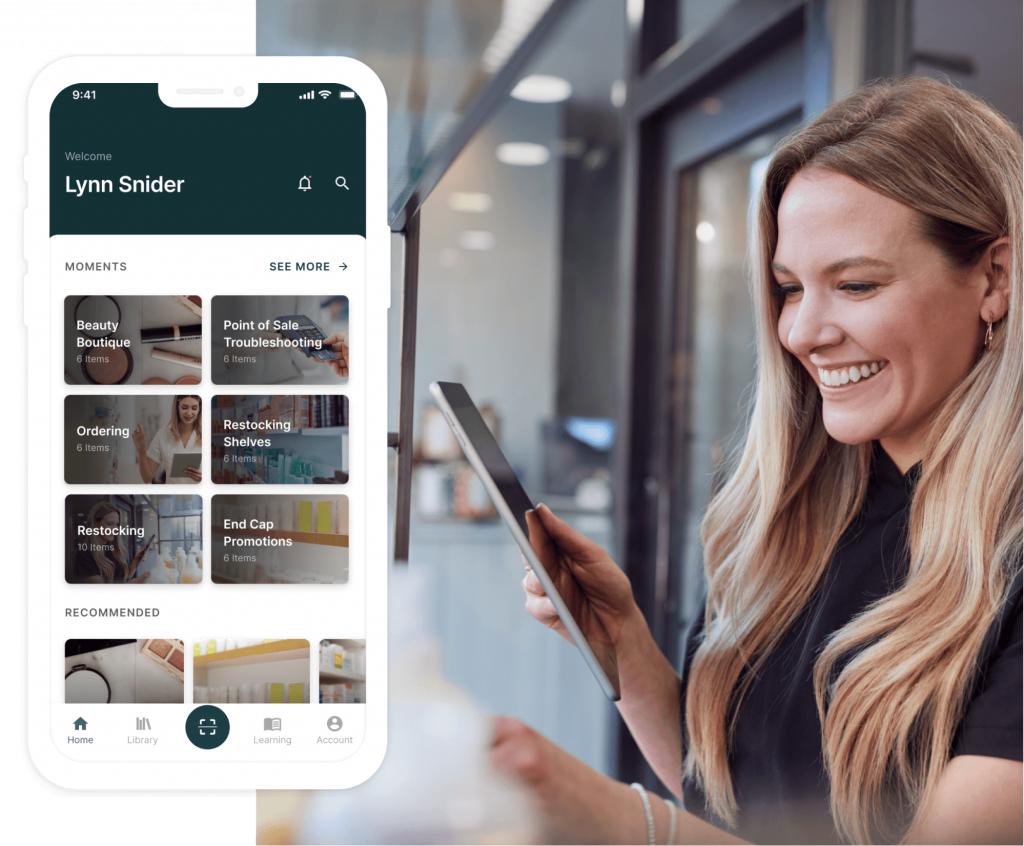 Solve the workforce performance gap with Smart Access
LMSs are failing to address the unsolved workforce performance problem at the retail store and warehouse floor. Operations leaders need visibility into where associates need help, so they can support them and fix performance issues the moment they arise.
Smart Access's frontline performance management platform tracks and monitors individual worker performance to pinpoint areas of improvement, and provide the right skill-building and job guidance to directly help them improve.
If you are a retailer looking to improve the performance of your frontline workforce, we'd welcome learning about your needs. Book a meeting to get started.