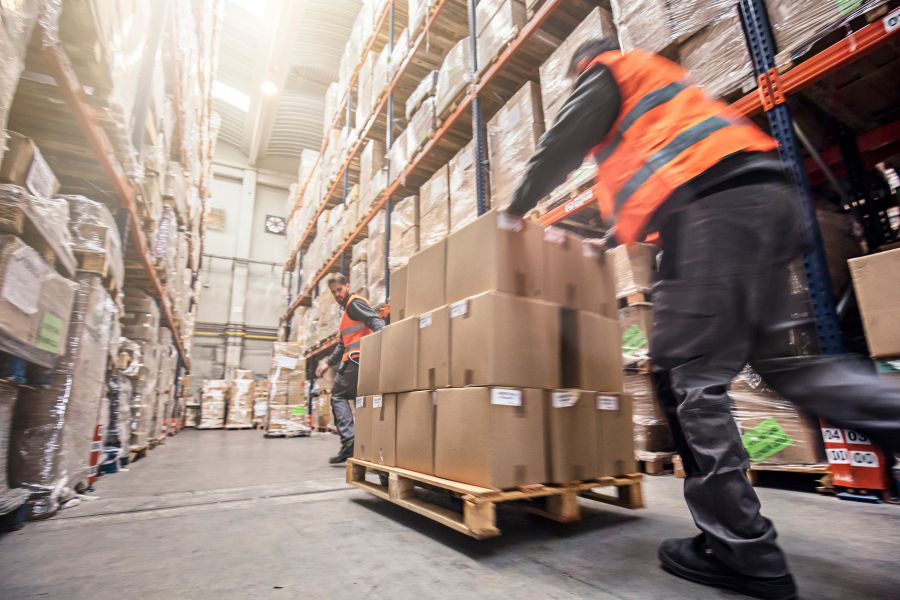 What do continuous improvement leaders do differently at high-performing warehouses?
The pressure on supply chain performance has never been greater. Thanks to a perfect storm of covid disruption, the Great Resignation and the long-standing Amazon effect – supply chain management is in the spotlight.
With e-commerce here to stay, warehouse operations have become a vital part of the customer experience. How quickly and accurately workers can pick and pack orders directly impacts customer satisfaction and the bottom line. There's never been this much pressure riding on warehouse workforces, or warehouse operations leaders.
Tackling the workforce turnover problem
Achieving consistent workforce performance has always been difficult but it's become a major frustration and performance leak. It might feel solvable if skilled people were easy to find (and keep). But turnover and labor costs are arguably worse than they've ever been.
It's not just the frontline workers that are new, but the managers and the floor supervisors too. Many skilled workers walked out the door during the pandemic and never came back, leaving general managers still trying to piece the day-to-day operations back together.
So how is anyone finding a leg up in all this? The warehouse operations that are outperforming others are looking at turnover, the new pace of change, and the importance of the supply chain's role as the new normal. And they are applying a new model of workforce performance as a way to drive productivity gains despite the mounting pressures.
What's in it for the warehouses willing to make a change? Fulfillment and distribution center operations with workforces from 20,000 to 200,000 on their frontline are gaining an average of 4% quality performance improvement and hitting productivity goals weeks faster with new hires.
I want to share what they're doing differently to overcome these macro challenges and scale operations performance. (I'm also happy to talk anytime.)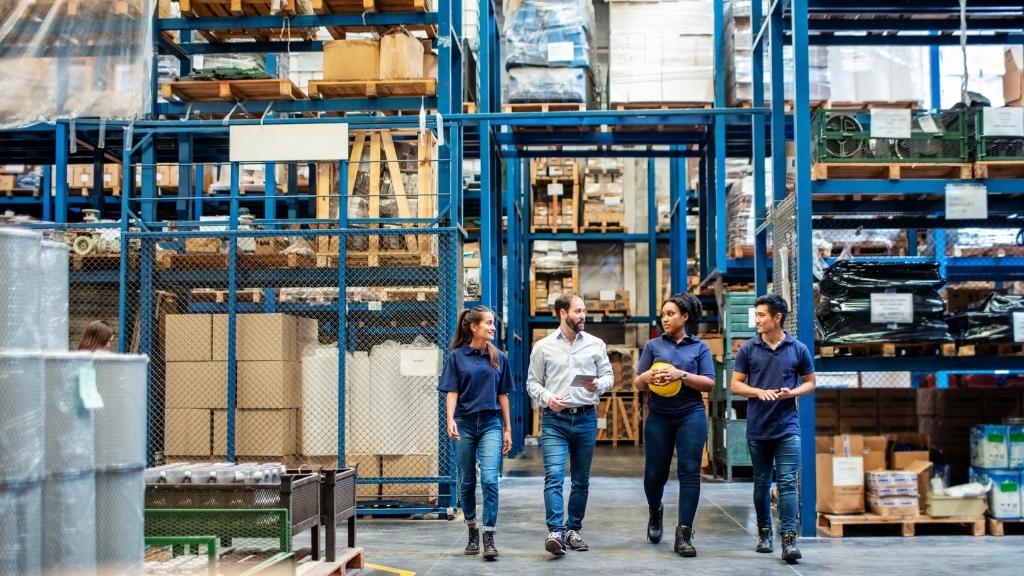 Market leaders drive productivity by generating workforce performance at the warehouse floor
Supply chain visibility is a top priority for supply chain executives. Operations leaders across retail, supply chain and manufacturing know when they are falling short on quality or output but often can't spot why or know what to do to fix it. This is especially true when it comes to workforce performance.
A common frustration from operations leaders is how do I get more quality output from my frontline workforce. I often hear, "If warehouse workers just follow the engineered standard procedures, performance will take care of itself."
The problem isn't with your standards. After all, SOPs are industry-tested and engineered step-by-step. The problem is how we're tracking and guiding workers to meet the standards.
This do-as-your-told approach isn't working (especially for a workforce that's younger). And it won't help you identify the performance gaps. But a new approach can get you visibility into your workforce performance gaps and the tools to fix them.
A new model for frontline workforce performance management
At Smart Access, we help retail supply chains, assemblers, CPG, and warehouse and distribution operations drive continuous improvement with a new model of frontline workforce performance.
We equip frontline workers and their managers with tools that support worker performance from day one on the job, directly from the warehouse floor. And it drives results. Operations leaders see an average 4% improvement in workforce output and quality.
How it works
We close the gap between the warehouse floor and supply chain performance with a new performance model that's scalable to every worker. Here's how it works:
Step 1: Get visibility on workforce skills with Performance Observations. Equip managers to observe every worker on specific functions with one-on-one digital observations. Supporting managers to coach on how to do it right drives performance at the frontline.
Step 2: Guide every worker to meet operational standards with Skill Building. Digitize operations guidance into one platform to ramp up new hires and ensure every worker knows the right actions to take – regardless of who trained them, which shift they are on or how long they've been in the role.
Step 3: Equip workers to handle any exception with In-the-Moment Support. Workers can instantly search for self-serve answers and operations guidance as they need them – right from the warehouse floor.
Smart Access gives you visibility and control of workforce performance by connecting with your existing systems like Labor or Workforce Management Systems, Learning Management Systems and HRIS & demographics.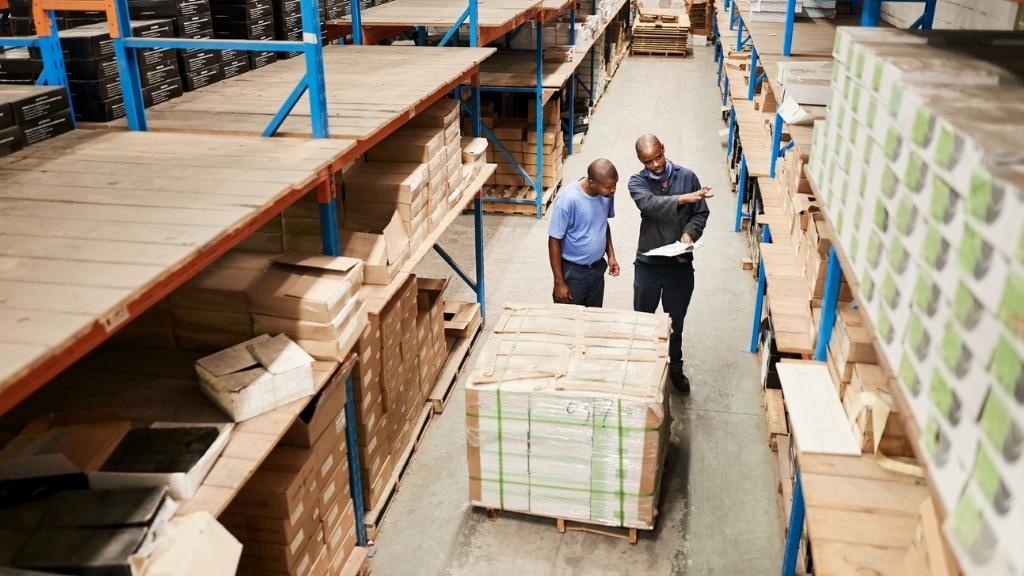 What's the impact of the new model for frontline performance management?
Leading retail supply chains to use our frontline performance management to reduce the amount of rework, quality issues and backlog in their warehouse operations. The impact?
They've increased their output per building by up to 10%.
New hires are trained over 60% faster.
And these workers stay with the organization 20% more often.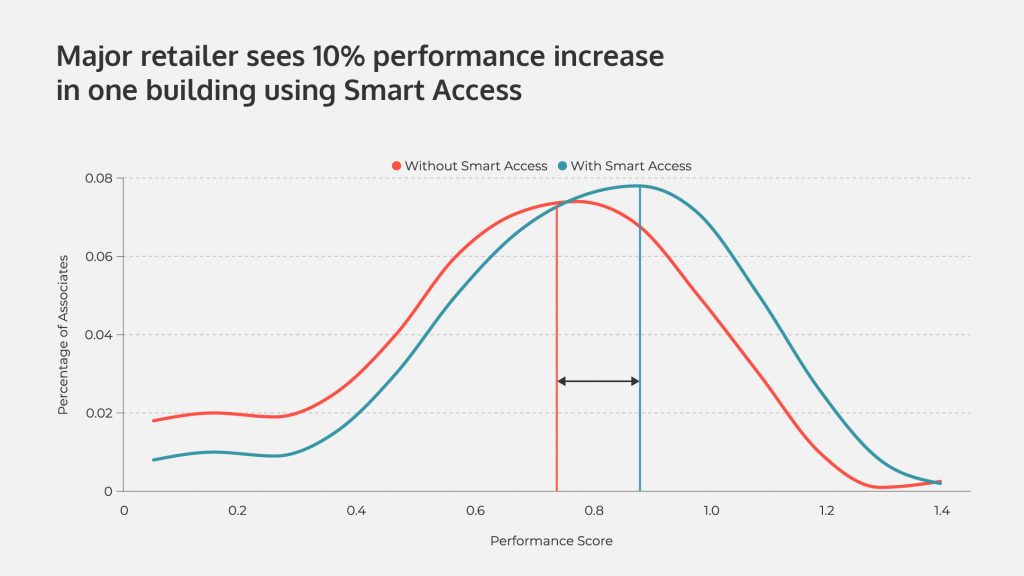 What makes Smart Access so effective in warehouses? We combine self-serve skill-building on mobile and in-person coaching support in a proven model that works on the floor. Workers report feeling more engaged in their work, and positive about their supervisor.
We help operations leaders improve worker output, and retain workers longer.  Our customers increase frontline worker retention by more than 20% with frontline performance management tools that keep workers confident, productive and connected to their manager.
Get consistent output from your warehouse workforce
Drive performance from the warehouse floor with a new model of frontline performance management that identifies workforce performance gaps and the tools to fix them. Take the first step: book a meeting with sales.